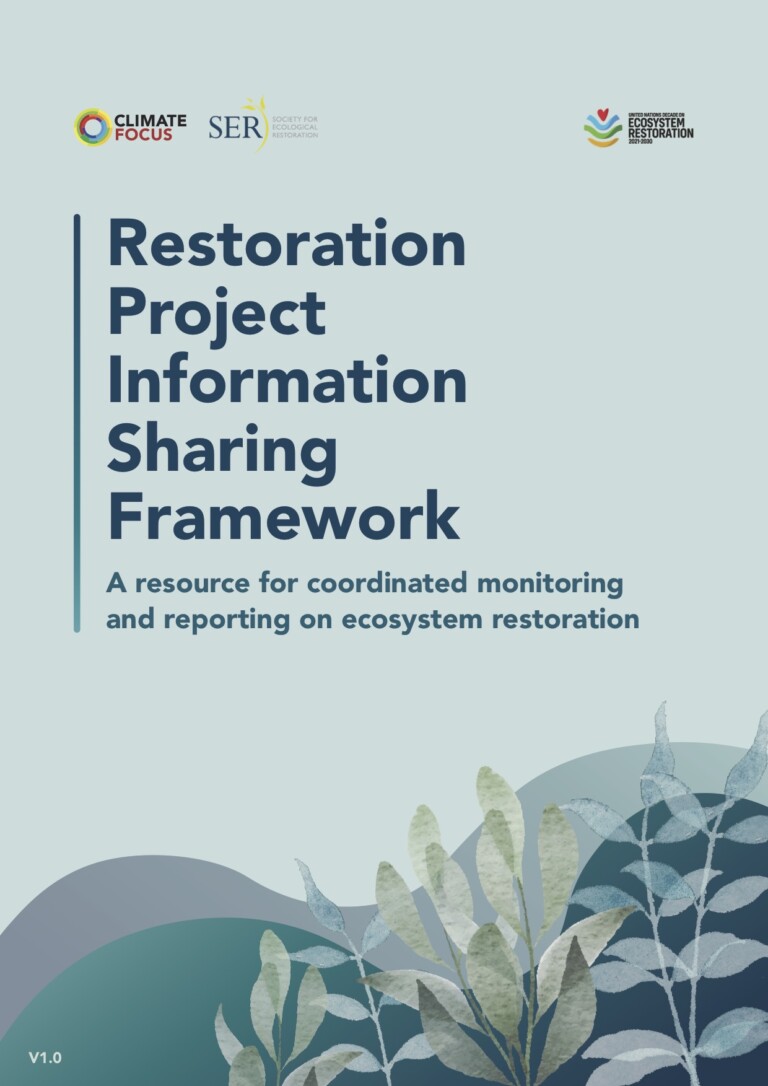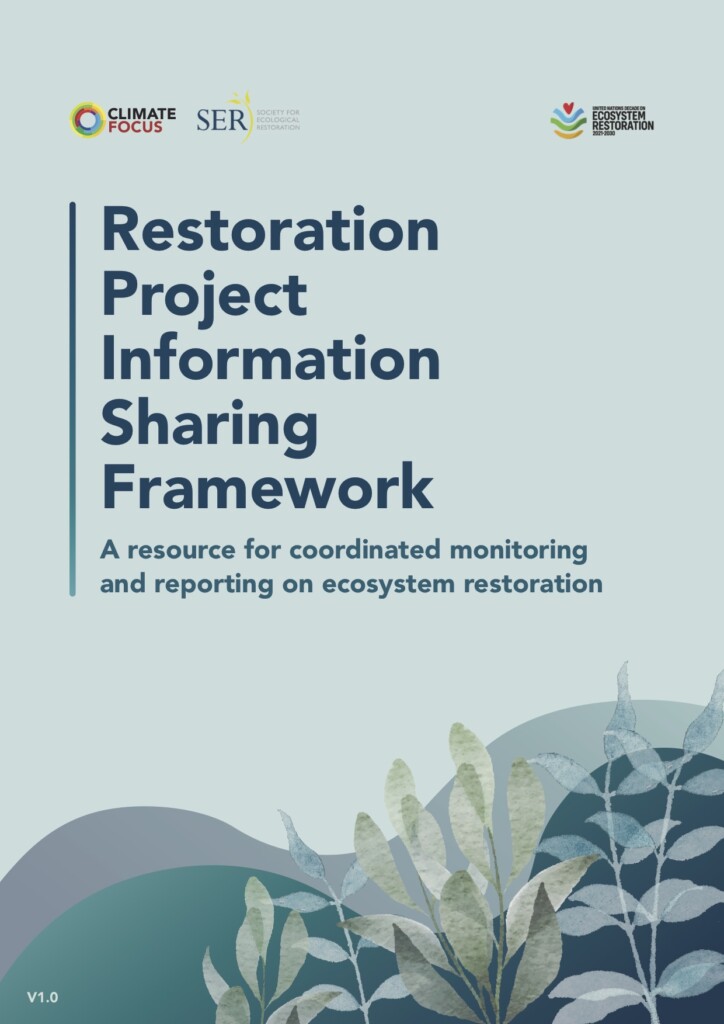 The Society for Ecological Restoration (SER) and Climate Focus, in partnership with the Global Restoration Observatory (GRO) network, and in coordination with the UN Decade on Ecosystem Restoration Monitoring Task Force and many other collaborators, led a process to create a Restoration Project Information Sharing Framework.
The Framework was developed to track progress and trends in ecosystem restoration and includes monitoring indicators and project descriptors that can be shared among the many platforms and databases that collect, aggregate, evaluate, and provide access to data on ecosystem restoration.
The result of this global process is a set of 61 headline, core, and secondary monitoring indicators organized under the UN Decade's 10 Principles of Ecosystem Restoration, along with 32 project descriptors used to document general project information.
The development of the Framework and shared monitoring indicators was supported by a grant from Google.org, and represents the collective thinking of more than 80 individuals from 55 organizations and 27 countries. The Framework is a living tool that is intended to adapt and change as the field of restoration evolves.